Mondays Art Summer Series
Attention all Malden Reads friends,
Malden Reads is partnering with Malden Arts to promote their summer series: Malden Arts Mondays. Check them out every Monday in July and August; these activities will introduce you to some people of note from our community and help you learn about Malden's history.
July 6: Ed Emberley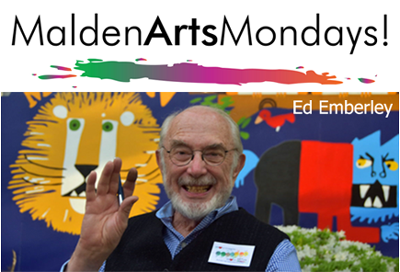 COVID-19 related essay contest!
How are you feeling during this time? Have you been reflecting on the COVID-19 pandemic?
We're partnering with the Chinese Culture Connection to host a COVID-19 related essay contest!
Winner will be announced soon!
Details
Malden Reads is proud to co-sponsor Malden's 3rd annual Juneteenth event!
Malden Community Organizing for Racial Equity has arranged for wonderful speakers and a proclamation read by City of Malden Mayor Gary Christenson.
In light of recent news, events like Malden Juneteenth are more important than ever in our community showing solidarity and standing together. We are proud to have selected books like The Hate U Give and The Story of Ruby Bridges. We remember this statement from Angie Thomas, the author of The Hate U Give:
"I look at books as being a form of activism because a lot of times they'll show us a side of the world that we may not have known about."
Watch the video for some amazing contributions, poems and music that really captured the Heart and Spirit of the Malden Juneteenth Event!
Resources
We'll be updating events regularly to comply with the COVID-19 regulations.
Check back often we'll share updates as available.

We encourage you to read books online, join the Goodreads conversation, and check out our podcast.
Please take care.
With your contributions, Malden Reads can host programs for families and kids, create community connections and promote cultural education through events related to the current book selections. Thank you!
Contact us
Please contact us to get involved, volunteer, or for more information.